Four Considerations When Purchasing Golf Shoes
Thursday, October 05, 2017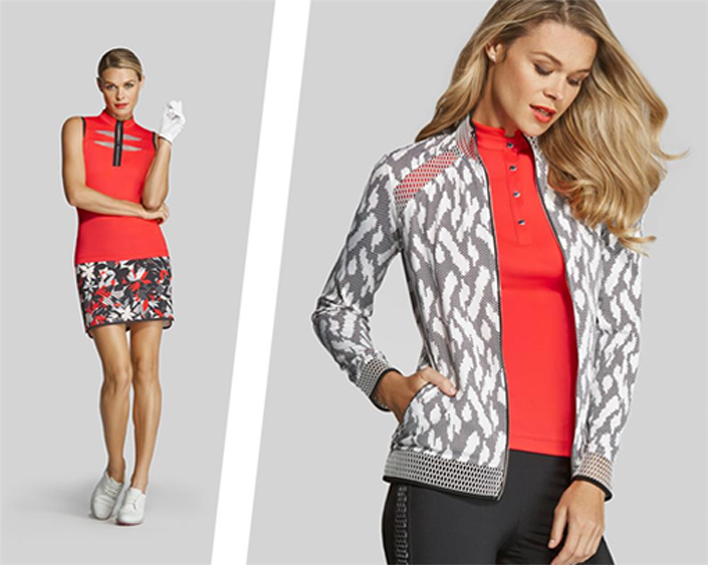 For a long time, women golfers had limited options when it came to outfitting themselves for the course; women's golf apparel was styled similarly to men's apparel and just offered in smaller sizes. Luckily for us, women's golf apparel has become a lot more fashion-forward and stylish, and that includes every woman's favorite accessory – shoes!
Experts agree that the game of golf starts with the feet. Jack Nicklaus once said, "All timing distance, and direction comes out of the lower body with the feet leading the way." That means it's incredibly important to make sure that your golf shoes not only look good, but fit correctly and are comfortable enough to take you through round after round. When choosing your next pair of golf shoes, be sure to consider the following four areas before making your purchase.
Fit
When it comes to selecting a pair of golf shoes, comfort trumps all. Most golfers will spend four to six hours on the course each time they play a round, and there is nothing worse than spending those long hours on your feet in discomfort. The best way to make sure your golf shoes are comfortable is to ensure they fit correctly. When you go to try on golf shoes, don't be embarrassed to spend a significant amount of time wearing each shoe to assess their comfort, up to five minutes or more per pair. Be sure to also wear the same thickness of socks you plan to wear while playing when trying on shoes.
Material and Style
There are numerous styles of golf shoes out there, from sporty, athletic styles to traditional leather shoes with a classic look. When deciding on a golf shoe, you should think about the rest of your golf wardrobe and consider what style suits you best. We think this is a great excuse to invest in multiple pairs of golf shoes to go with all of your favorite outfits! Also consider the material that the shoes are made out of; leather is heavier than other synthetic options but is also waterproof.
Spikes
Golf shoes are available in spiked and spikeless options. Depending on what conditions you expect to play in, you may want to look into a spiked shoe. Shoes with metal or plastic spikes provide more traction in wet weather or on hilly courses. Shoes without spikes tend to be more versatile and can be worn way beyond your next round.
Sizing and Contours
While men's golf shoes tend to look bulky, women's shoes are more sleek and narrow. In order to get the look you prefer, you may want to wear your favorite pair of women's golf bottoms when you go shoe shopping, like our Mulligans or one of our other popular Golf Essential bottoms, to see what the shoes look like with your favorite pants, shorts, or skort.
We all want to look stylish on the golf course, and that goes for our shoes as well! Be sure to balance the style you want with the correct fit and you'll be sure to score a fashion hole-in-one with your apparel from head to toe.