How to Choose the Best Golf Pants
Tuesday, January 31, 2017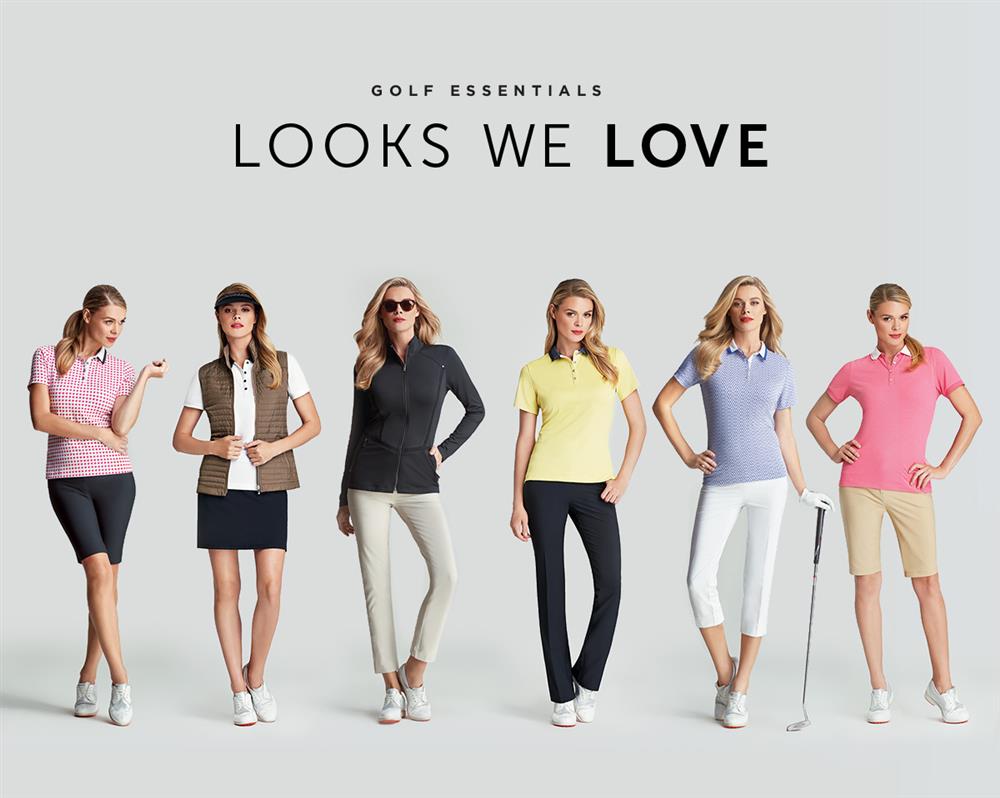 When it comes to golf attire, choosing golf pants has its own unique set of considerations. Few sports are more fashion-conscious than golf. The nature of the sport lends itself to be more stylish than say, soccer or basketball, since you are not aggressively running or jumping. However, your golf apparel still needs to perform. Following a few guidelines will put you on the right track to hit a hole-in-one with your get-up on the green.
Dress Code

 

Most clubs will have a dress code. Make sure to check out their website or call ahead of time to ensure you'll be dressed appropriately. When it comes to your golf attire, you want to feel comfortable and confident. It's important to know the rules, or some clubs will not allow you to play.

Fit 

Looking good really doesn't matter if you can't move in your golf attire. Golf bottoms in particular should be comfortable and properly fitted – not too big or too tight. Be sure to consider the rise when choosing a golf pant; the waist of a modern rise pant sits about an inch and a half below the belly-button, whereas a classic rise sits at the natural waist. You can also choose an array of silhouettes depending on your style and what is most comfortable. Golf pants are available in many different cuts including slim, tapered, and relaxed. Choosing the right fit for your body can make all the difference in your swing and your score. Check out the Bottoms for Every Body graphic below to make the best decision. Janelle Salinas, head golf designer at Tail, explains, "Comfort and range of movement trump all when choosing the right fit. Make sure you can move – squat, swing, bend, and lunge – without sacrificing comfort. The pants shouldn't pinch, ride up, or pull in any way." 

Construction 

High-quality construction goes a long way towards a good fit. Make sure seams do not chafe or irritate your skin. Check that high-wear areas are reinforced and double- or triple-stitched – this is a sign of high-quality construction that is worth the money when it comes to golf attire.

Performance 

Even though you're not cranking out miles on a treadmill, you WILL sweat. You're walking, you're moving, you're in the sun (hopefully). Performance fabrics work with you rather than against you; they should be breathable for hot days and warm enough on chilly days. Beware of cotton blends on the course – they'll show sweat spots. A synthetic fabric with moisture-wicking technology and comfort stretch is a must. It makes for easy care as well, as you'll be washing your golf pants frequently. The right blend of fibers in the fabric can make a difference as well. At Tail, our fabrics are designed to provide coverage and shape, hiding imperfections. Some fabrics even have UPF protection built in – an added bonus on a sunny course.

Style 

Finally, especially when it comes to golf attire, you can't forget style. Fit, construction, and performance will enhance the style of your golf attire; when things fit well, they look good. Performance fabrics read more tailored and structured when cut properly, giving you a polished look on the course. This is where you can get creative – bright colors, bold prints, and modern and classic fits allow you to showcase a look that's uniquely you.
Following these guidelines will help you pick the right pants to up your style, if not your score, on the green. Check out Tail's full line of golf apparel here to make sure you're properly outfitted for your next round. The rest is up to you, so get out there and practice that swing!