Stuck At Home? Our Favorite Ways to Stay Active.
Friday, March 20, 2020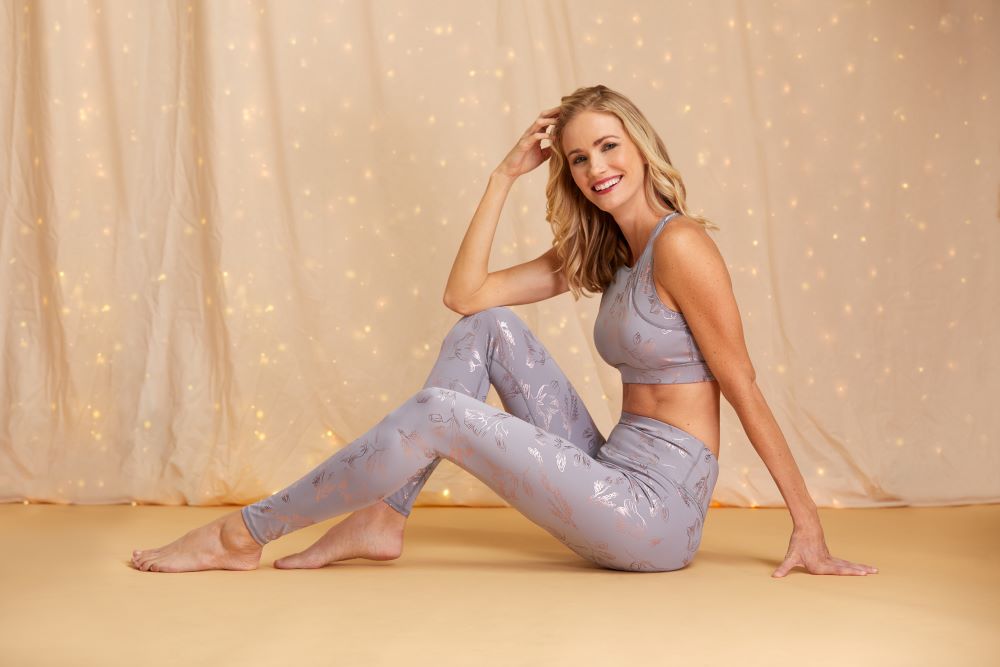 With the COVID-19 pandemic sweeping across the world, many people have opted to or are required to quarantine and practice social distancing. Many gyms and fitness studios have closed their doors in order to stop the spread of this virus, leaving us to wonder – how can we effectively stay active when we are stuck at home with minimal equipment? Luckily, we live in a world with incredible resources available at fingertips! Below, we've rounded up our favorite free websites that can help you get in a safe and effective workout at home.
Price: Free!
FitnessBlender.com provides access to hundreds of free, full-length workout videos for every fitness level. You can even search by difficulty, training type, body focus, and what equipment you have (or don't have!) at home. There are over 400 videos that require no equipment at all! Need a quick endorphin boost? We recommend this quick 15 minute "Feel Good" Total Body Cardio Workout. If you're someone who needs a lot variety to stay interested, check out their series of videos for People Who Get Bored Easily. And if you're really up for a challenge and looking to get your sweat on, try one of their signature 1000 Calorie Workouts.
Price: Free!
Feeling a bit off kilter? Try one of Adriene's over 500 free yoga videos to cultivate a sense of peace in a world of uncertainty and get in your daily dose of self-care. Feeling frazzled? Yoga for Anxiety and Stress may help with breathing techniques and body work to assist in those moments of uncertainty. At home with kids? Brighten everyone's day with Rainbow Yoga for All Ages. And even if you've never done a single downward dog, check out 30 Days of Yoga for an approachable introduction to developing an at-home yoga practice.
Price: Free for a limited time
While their studios are closed, Core Power Yoga is offering free classes online for everyone. Even the most experienced yogis will find Core Power classes pose a serious challenge! For a leg burner, challenge yourself to a Yoga Sculpt – Glutes to the Max class which requires no props at all. If you have a small set of weights and an hour to kill, you'll work up a serious sweat with Yoga Sculpt – Full Body Challenge.
Many services that often charge a monthly fee are offering extended free trials in this time of uncertainty. Take advantage of the below offers if they appeal to you, but be sure to read the cancellation terms to avoid a reoccurring monthly charge once the trial is up!
Barre3
Price: Free 15-day trial, followed by $29 a month
We absolutely love Barre3's blend of barre and strength training, but we are even more obsessed with their message of body positivity, being empowered, and redefining what success in fitness means. After a barre3 workout, expect to feel energized, inspired, strong, and balanced and empowered from within.
Peloton App
Price: Free 90-day trial, followed by $12.99 a month
Even if you don't have a stationary bike or treadmill, you can access thousands of live and on-demand classes through the Peloton app with an extended free trial. Classes include a mix of running, strength training, toning, cycling, yoga, meditation, and outdoor workouts hosted by professional instructors, so you definitely won't get bored over the next three months.
And while your next workout might keep you within the confines of your house, may we suggest a comfortable AND stylish outfit might just help to raise your spirits? Our activewear features bright colors and striking prints to infuse your day with a bit of fun. Smoothing compression leggings and moisture-wicking tanks are the perfect combination to tackle your next at-home workout!